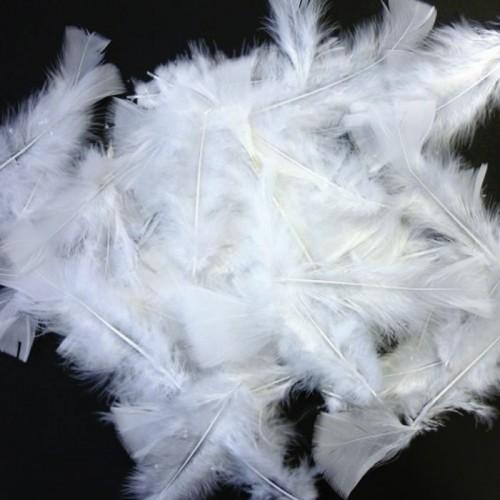  
30 rooster feathers - white
Bag of 30 feathers white rooster
These feathers of white Rooster will be perfect to embellish your decorations, your costumes, your disguises, etc.
This lot contains approximately 30 feathers.
With gentleness and elegance, these bright green feathers also bring a touch of sophistication to your table decor, your invitations, your lights and you can even use them for other creations: home-decor, scrapbooking, etc.
These white Rooster feathers 10 cm will embellish everything in a snap!
You can especially be used to make wedding accessories, brooches, costumes and masks.
3g sachet containing white rooster feathers.
16 other products in the same category: