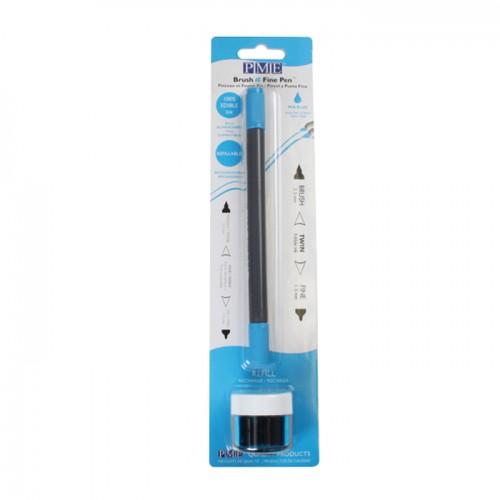  
Edible pen with refill - Blue
This ready to use brush n fine pen from PME is perfect for writing messages or painting figures on cakes and more.
The pen can be used directly and is filled with 100% edible ink.
When the pen is empty you can refill it with the supplied refill.
The brush n fine pen has a brush (2,5 mm) side and a fine (1,5 mm) side.
How to refill the pen: Place the pen straight up with the tip in the colouring.
The filling will take approx.
3 hours.
Including refill.
Ingredients: water, glycerine, ethanol, colour (E133), potassium sorbate (E202), citric acid (E330).
This product is certified Kosher, gluten free and suitable for vegetarians and vegans.
14 other products in the same category: