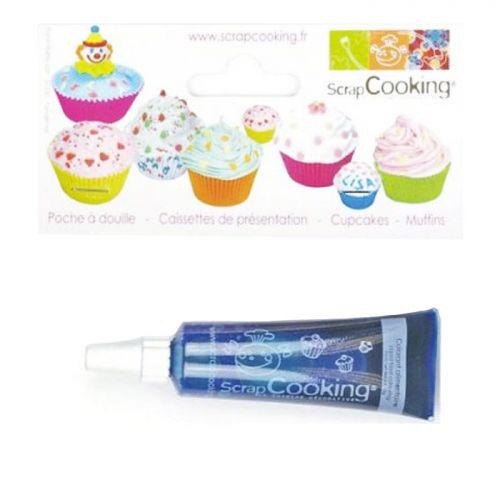  
Liquid food coloring - tube 10 g - Blue
Blue ScrapCooking Liquid Food Coloring
This blue liquid food coloring allows you to color in the mass your sugar dough, butter cream and pastries.
A few drops are enough to intensely color your preparations!
This powerful dye has good resistance to light and cooking.
Directions for use: for all types of pastries: icings, butter creams, brightly colored macaroons, rainbow cake and also the coloring of the sugar paste.
Ingredients: water, color: E133, acidifier: E330, preservative: E202.
May contain traces of milk / lactose, soy, sulphites, nuts and by-products.
Gently cut the tip of the tube before first use.
Store in a cool, dry place.
16 other products in the same category: