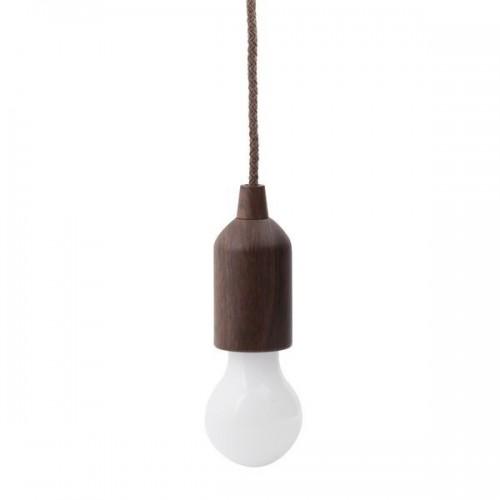  
Hanging Light bulb
Design LED bulb hanging with wooden base.
Bulb
Ideal for camping, in a cabinet as a flashlight, the mains connection without lamp can be suspended with its wire over 1 m long.
Switch on the cord. LED bulb very bright and durable
Cord length: 116 cm.
Powered by 3 AAA batteries (not included).
16 other products in the same category: