DIY Fimo: terrazzo earrings
If you're a fan of DIY, you probably have not missed out on the terrazzo trend! We offer a tutorial to discover how to make these terrazzo earrings.
Material:
- Fimo blocks : white, blue-green, blue and yellow
- Jewelry accessories by Graine Créative
- Round cookie cutters by Scrapcooking
- A roller for FIMO by Graine Créative
- Baking paper
- Jewelry making pliers by Graine Créative
- A toothpick
To make your earrings:
1. Using the roll, spread out your FIMO dough blocks on your baking paper to a thickness of about 2 mm.
2. Cut your FIMO colored dough into small pieces of different shapes and sizes and arrange them on your white FIMO paste to create a terrazzo pattern.
3. Roll out your FIMO paste to adhere the pieces of color and smooth your work. Make sure your dough is easy to peel off the baking paper before cutting. You can use a knife to peel off the dough from the baking paper.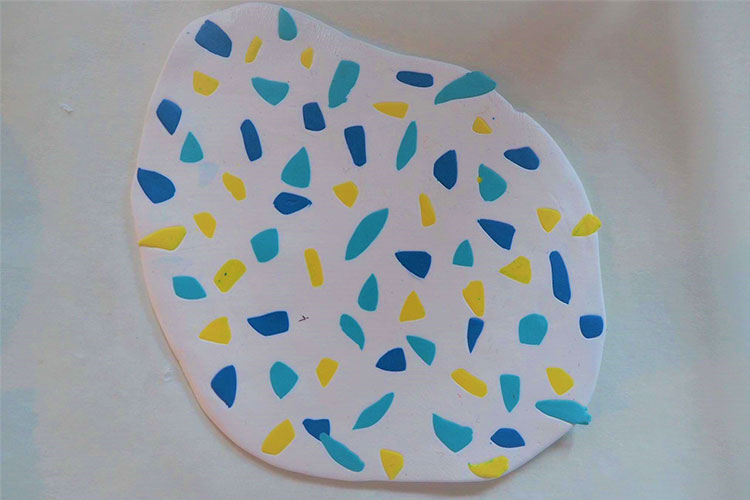 3. You can now cut your FIMO dough using the pastry cutters. Use a toothpick to pierce the holes that will allow you to assemble your earrings with rings.
4. Bake for 30 minutes at 110 ° C.
5. It only remains to assemble your earrings.