DIY: kawaii cookies
Are you a fan of the Kawaii trend from Japan? This recipe is made for you! Bake these cookies filled with hazelnut praline paste as cute as they are good!
Ingredients :
- 250 g of flour
- 125 g of softened butter
- 125 g of caster sugar
- 1 egg
- 1 pinch of salt
- Food coloring gel: purple, turquoise blue and fuscia
- 1 jar of hazelnut praline paste by Scrapcooking
- 3 icing pens: black, white and pink
- Round cookie cutters Scrapcooking
Recipe:
1. Pour the 250 g of flour and 125 g of butter cut into pieces into a bowl and mix with your fingers. The paste should look and feel like sand.
2. Add the pinch of salt and 125 g of caster sugar. Mix with your fingers, add the egg and mix again. You get a ball of dough.
3. Separate your dough into several bowls and add the food colourings. Add your colour gradually until you get the colour you want.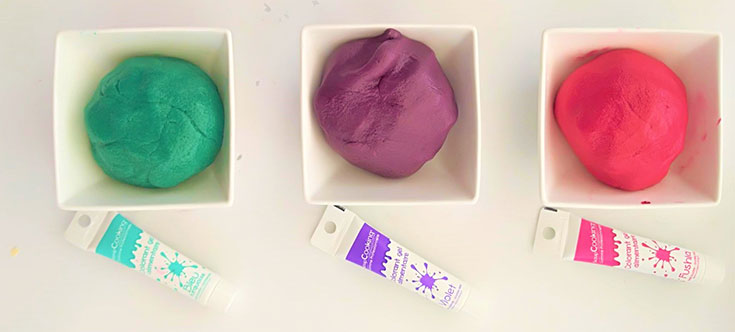 4. Roll your pasta into balls and leave them in the refrigerator for 2 hours. This will make your dough easier to work with.
5. Roll out your pasta with a rolling pin and cut out circles of dough with a cookie cutter.
6. Pour a small spoonful of chocolate and hazelnut dough into the centre of the dough circles and close them.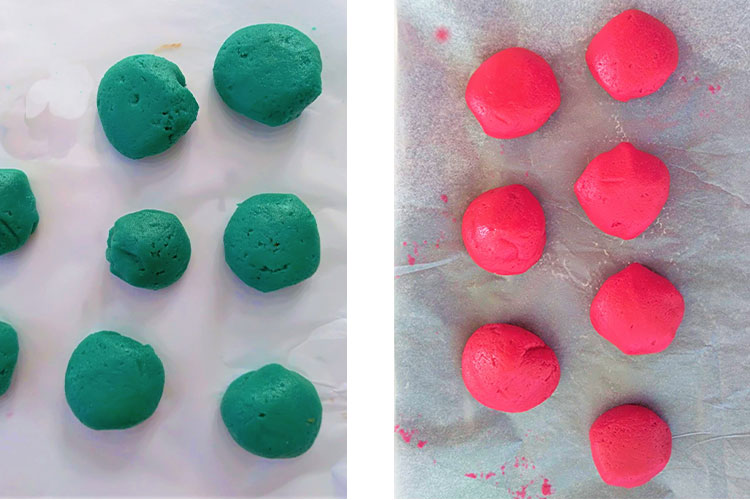 7. Bake for 10 min at 180 °C. Let it cool down.
8. Draw the faces of your cakes with frosting pens. Make eyes in black with a touch of white and don't forget the pink cheeks!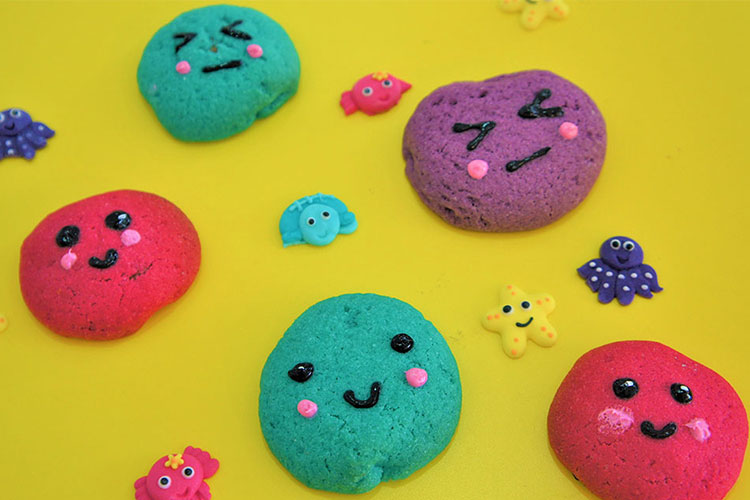 All you have to do is taste your kawaii cakes!