DIY : Alpaca T-shirt
Your T-shirts lack originality and you do not put them anymore? Give your clothes a second life with a patch and some embroidery!
Equipment:
- 1 T-shirt
- 1 Alpaca patch
- 1 embroidery hoop
Steps :
1) Mark your T-shirt with a cross to identify where to position your patch.
2) Place your patch and cover it with a cloth. Iron over to adhere the patch.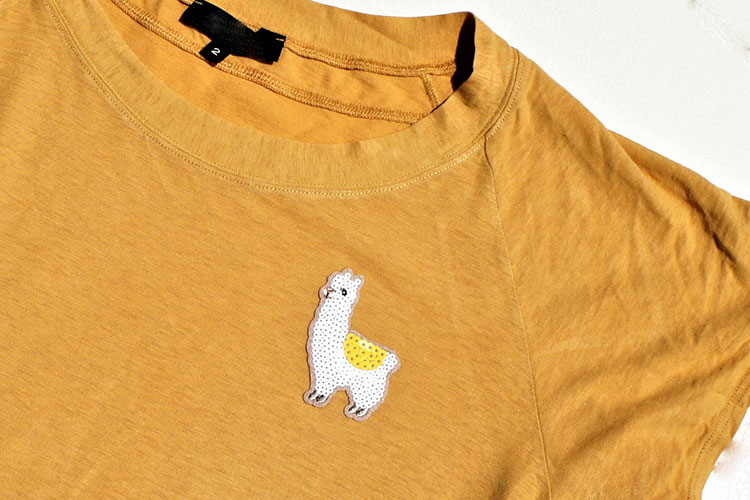 3) Draw your embroidery pattern on the T-shirt.
4) Place the embroidery ring on your T-shirt to stretch the fabric.
5) Embroider your pattern in the back stitch.