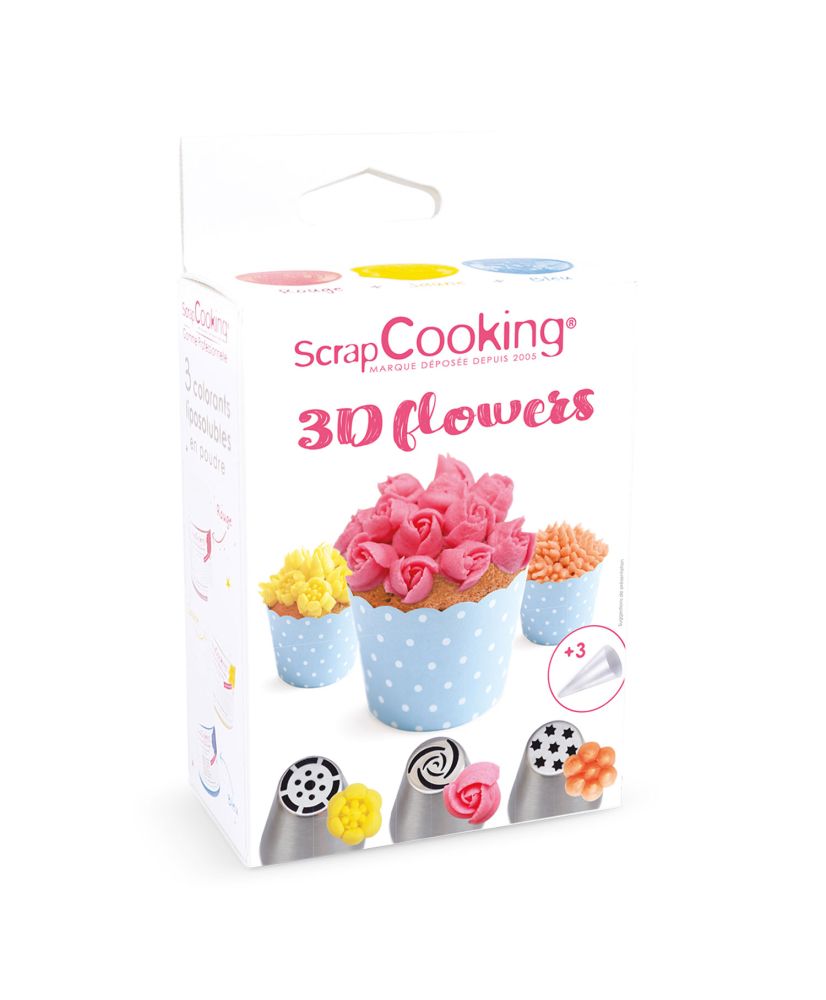  
3D Flowers Nozzles Kit
Set of three stainless steel nozzles for making glazes shaped flowers and 3D.
"Looking to make beautiful glazes shaped flowers on your cakes and cupcakes?
This kit contains 3 sockets Russian fantasies shaped flowers and 3 piping bags for making floral decorations very easily and with spectacular results!
You can offer your guests a flowery banquet with flower bushes: pink, tulip and anemone.
These sockets are used directly in your pocket without adapter You just have to cut off the end of the bag with scissors to the diameter of the selected socket.
"
16 other products in the same category: