Back

Creative baking

Cooking utensils

Aides à la pâtisserie

Emporte-pièces

Aides à la pâtisserie

Douilles

Aides à la pâtisserie

Aides à la pâtisserie

Food colourings and flavours

Colorants naturels

Color'aromes

Arômes

Feutres

Arômes

Arômes

Cake decorations

Glaçages et fondants

Azyme

Paillettes comestibles

Paillettes comestibles

Paillettes comestibles

Creative leisure

Customization

Punch Needle

Point Noué

String Art

Tricotin

Attrapes-rêves

Children's activities

Bougies

Perles à repasser

Plastique fou

Pyrogravure

Pyrogravure

Jewelry

Peintures

Colles

Embossage

Plumes

Pompons

Scrapbooking

Bullet Journal

Stickers

Carnets & Agendas

Feutres et stylos

Tampons

Tampons

Stationery

Stickers

Formes découpées

Etiquettes

Papiers

Papiers

ScanNcut

Sizzix et Happycut

Sizzix et Happycut

Sizzix et Happycut

Matrices & Dies

Matrices & Dies

Haberdashery

Trends

Simili cuir

Thermocollants

Ecussons

Biais

Biais

Sewing

Fils

Fils

Fils

Echevettes

Echevettes

Echevettes

CUSTOMIZATION

Tricotin

Teintures

Suédine

Teintures

Teintures

Pompons

Modeling

Kits

Patagom

Modelling pencils

Pâte à modeler

Bijoux

Patagom

Polymer clay

Poudres métalliques

Tapis et plaques de texture

Moules

Moules

Outils de modelage

Outils de modelage

Molding and accessories

Plâtre

Béton

Béton

Béton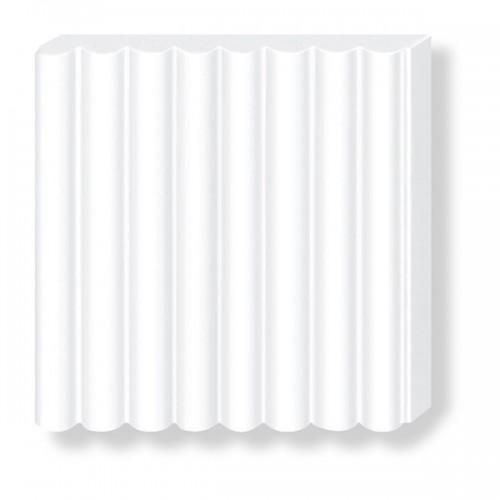  
FIMO plasticine 57 g - White
---
---
Oven-hardening soft modelling clay, standard block - Ready to use - White
---
Secure payment (encrypted data)
Free delivery from 60€
Satisfied or refunded (within 30 days)
Fimo allows the manufacture of decorative items and jewelry. The colors are mixed together. The paste is baked at 110 ° for 30 min. Paste FIMO SOFT resealable bag for a dough that retains its flexibility. Warning: modeling can be performed from 5 years but the cooking operation should petre performed by adults or children over 8 years only. To be used under the supervision of an adult. Caution: Read the instructions before use, comply with and keep for reference.
View the trust certificate
For further information on the nature of the review controls, as well as the possibility of contacting the author of the review please consult our CGU.
No inducements have been provided for these reviews
Reviews are published and kept for a period of five years
Reviews can not be modified: If a customer wishes to modify their review then they can do so by contacting Verified Reviews directly to remove the existing review and publish an amended one
The reasons for deletion of reviews are available here.
4 /5
Based on 1 customer reviews
Reviews
---
No customer reviews for the moment.