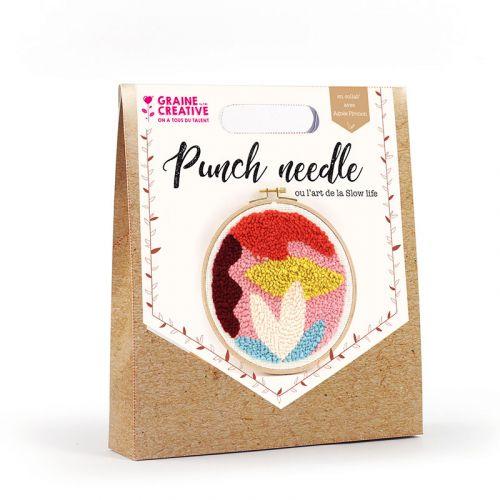  
Punch needle box Ø 20 cm - Abstract
The punch needle is an embroidery technique embossed with a punch.
Stitching the canvas, we obtain small wool curls that form a pattern.
The abstract punch needle kit contains a needle, a circle-shaped drum Ø 20 cm, a canvas, and 6 wool colors: pink, yellow, burgundy red, blue, red and pale pink.
Innovation Award, "Kit of the Year" category at Creativeworld 2019.
16 other products in the same category: