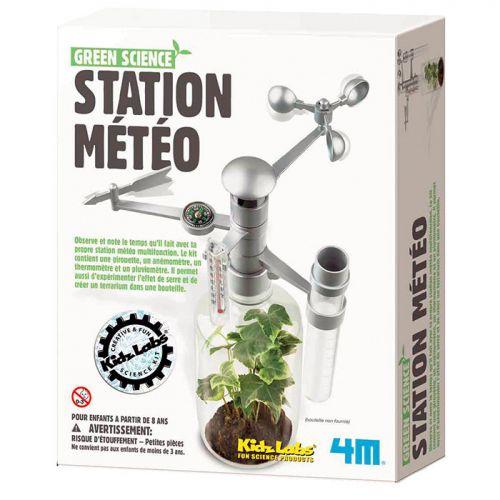  
Science discovery box - Multifunction weather station
Educational Scientific DIY Kit
Weather station scientific kit.
Watch and note the weather with your own multifunction weather station.
The kit contains a wind vane, an anemometer, a thermometer and a rain gauge.
It also allows you to experiment with the greenhouse effect and to make a terrarium in a bottle.
For children from 8 years old.
Warning: risk of suffocation, small parts; forbidden to children under 3 years old.
Bottle not supplied.
16 other products in the same category: