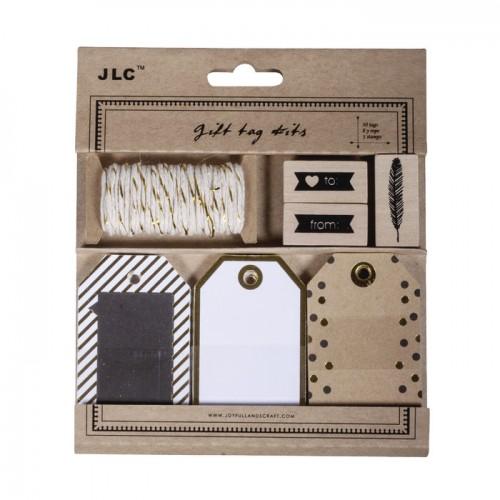  
Stationery gift box
Set of pendants, labels, stamps for gifts
Discover this beautiful kit for gift tags!
It will indicate who is the lucky recipient, and highlight what you offer him.
The box consists of 3 mini rubber stamps mounted on wood From, To and a drawing of feather, a roll of two-color white and golden string, and 3 lots of 10 perforated labels, 30 labels: one black with White gold-colored stripes, another batch of white labels with a golden outline, and finally a batch of kraft labels with black and golden polka dots.
Note that each label has a wide space to write a word.
Dimensions of the labels: 7,5 x 4,5 cm
16 other products in the same category: