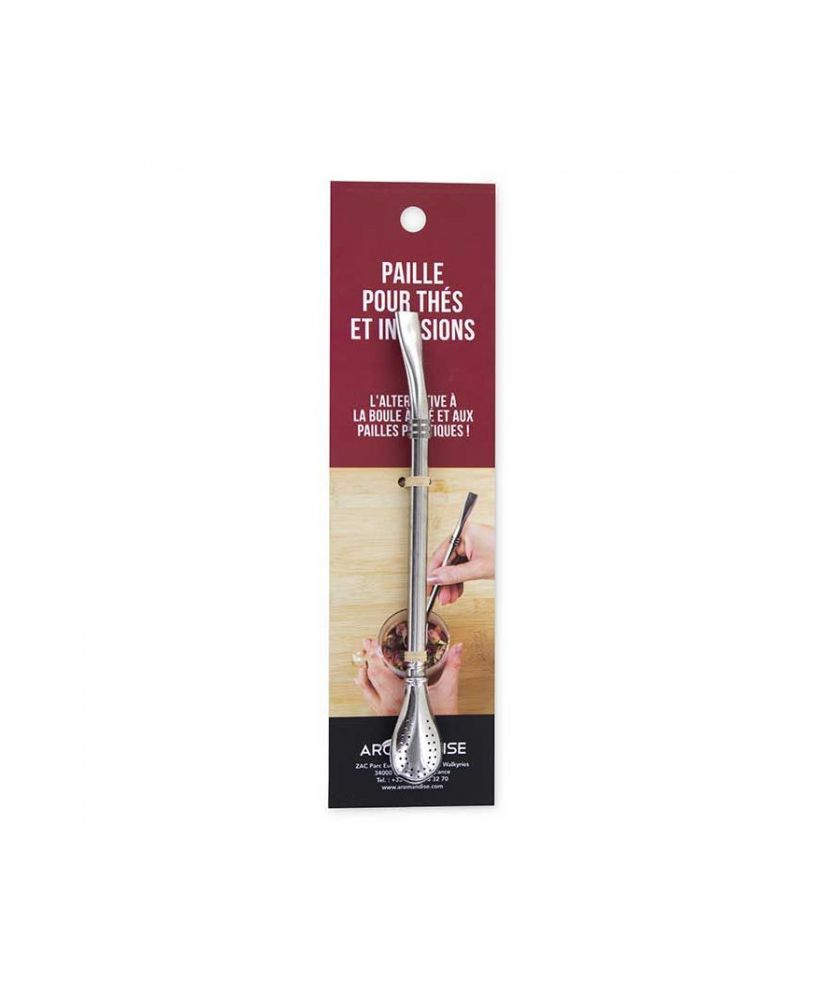  
Stainless steel straw with tea filter
Stainless steel straw for tea or herbal tea
The practical alternative to the standard tea ball!
This stainless steel straw of the brand Aromandise has a built-in filter, which allows you to forget the tea ball or teapot!
The straw is easy to clean and carry everywhere, for all kinds of infusions and even with whole leaves: teas, herbal teas, flowers, cold or hot.
Dimensions: 15 cm.
Composition: Stainless steel.
steavisgarantis
steavisgarantis
10/10

steavisgarantis 1 steavisgarantis
Very good and cleans up very easily! (steavisgarantis)
16 other products in the same category: