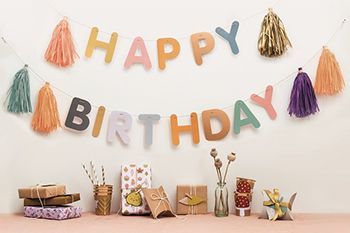 Party and Birthday Party
You will find in this Party and Birthday category everything you need to organize an unforgettable party! Whether it is to celebrate a birthday, a child's party, a wedding, or any other event, you will find a wide range of accessories to decorate your party space.
Birthday party: what are the essentials?
A successful birthday party is all about the accessories! To make the party even crazier, we offer a wide selection of Piñatas in the shape of unicorns, dinosaurs, mermaids, stars, rainbows... You will find your happiness among our selection to add a touch of fun and surprise to your party. You will also need products to decorate your party table, such as straws, disposable tableware, confetti, and much more.
Unicorn, mermaid, dinosaur, pirate theme party...
Want to throw a memorable themed party? You've come to the right place! We offer a wide selection of accessories for theme parties, such as princesses, pirates, dinosaurs, tropics... Our theme party products include creative baked goods, costumes, table accessories, balloons, garlands, and napkins to create a cohesive and immersive atmosphere. You will be able to create a memorable theme party for all your guests.
Our party and birthday accessories come in a variety of styles, colors and patterns to suit every preference. Whether you're throwing a party for kids or adults, we have everything you need to create a festive atmosphere.