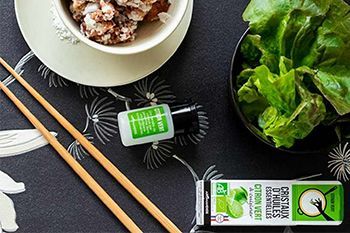 Certified organic culinary preparations
Discover our line of certified organic cooking products that guarantee healthy and delicious meals in no time!
Whether you're new to cooking or an accomplished chef, these tasty and convenient products will help you prepare organic meals with ease.
We are proud to offer you this selection of products made with superior quality ingredients, all organically grown and carefully selected for their flavor and freshness.
Our selection includes spice blends, essential oils crystals, sauces, marinades and much more, all ready to be used to enhance your dishes.
Order now and discover how quality ingredients can make your dishes even more delicious and environmentally friendly!
High quality ingredients for great tasting food
Discover certified organic, premium quality baking mixes to enhance your cooking experience
Use natural, non-GMO and pesticide-free ingredients to prepare tasty and healthy dishes
Add variety to your cooking routine with carefully selected organic condiments, essential oils and herbs