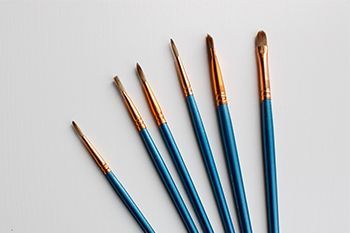 Paintbrush
Achieve Professional Results with Our High-Quality Paintbrushes
When it comes to painting, the right brush can make all the difference. Our high-quality paintbrushes are designed to deliver professional-grade results every time. With a variety of brush shapes and sizes to choose from, you'll have the tools you need to bring your creative vision to life.
Durable and Long-Lasting Paintbrushes for Any Project
Whether you're a professional artist or a DIY enthusiast, our durable paintbrushes are built to last. Made with the finest materials and expert craftsmanship, our brushes are designed to withstand even the toughest painting projects.
Paint with Precision and Control with Our Specialized Brushes
Achieving the perfect stroke requires precision and control, and our specialized brushes are designed to do just that. From fine detail work to broad strokes, our brushes are engineered to give you maximum control over your painting, so you can create your masterpiece with ease.