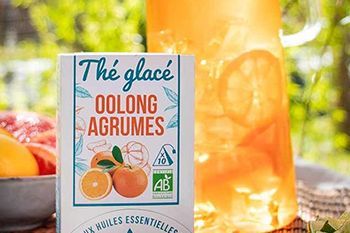 Iced teas
Iced Tea: Refreshing and Delicious
Iced tea is a popular beverage that's perfect for hot summer days. It's a simple, yet delicious way to refresh and hydrate yourself. With a wide variety of flavors and ingredients, there's sure to be an iced tea that's perfect for you.
What is Iced Tea?
Iced tea is a sweetened or unsweetened tea that is served chilled over ice. It can be made from black tea, green tea, or herbal tea and is often flavored with fruit or mint. Iced tea can be purchased pre-made, but you can also make it at home. Try it with these certified organic preparations!
Types of Iced Tea
There are many different types of iced teas to choose from, including sweet tea, unsweetened tea, fruity tea, and herbal tea. Some popular flavors include lemon, peach, raspberry, and mint. Whether you prefer a sweet or sour flavor, there's an iced tea for you!