Aïda embroidery tape 4 x 110 cm with 60 stitches per 10 cm, ideal for personalizing tables, clothes, or any embroidery project!

Ideal for beginners, this 50 x 60 cm white Aida embroidery fabric with 5.5 pts/cm allows you to easily count the stitches to follow an embroidery pattern.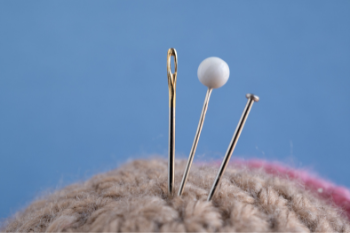 Embroidery Needles
Find here all our embroidery needles. Equipped with an eye at one end and a point at the other, they are the essential tool for the realization of magnificent embroidered creations. You will find several sizes of needles, to be adapted according to the creations you make and the fabric you use.