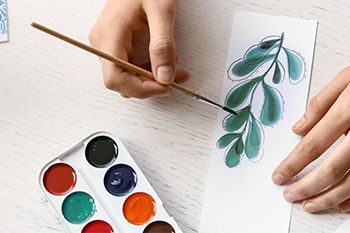 Fine Watercolors
Welcome to the wonderful world of watercolor painting! We are delighted to introduce you to our range of high quality fine watercolors, designed for artists of all levels and abilities.
Imagine yourself exploring the vibrant colors and subtle shades of our line, creating unique watercolor artworks. Whether you are a beginner or an experienced artist, our line of fine watercolors will allow you to unleash your creativity and create high-quality projects.
Our line offers a wide variety of colors to allow you to mix and match tones endlessly. From soft pastels to bold, vivid colors, you can create gradient effects, subtle shading or striking contrasts.
The pigments in our fine watercolors are carefully selected for their superior quality, durability and intensity. They are also easy to work with and blend seamlessly to create unique textural effects.
Whether you want to create portraits, landscapes, still lifes or city scenes, our line of fine watercolors is the perfect tool to help you bring your imagination to life. So get inspired and get creative with our line of high quality fine watercolors.