New products
New products  
Sorry for the inconvenience.
Search again what you are looking for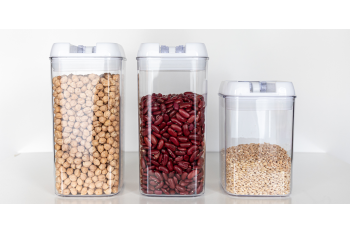 Boîtes hermétiques
Hermetic boxes are a great way to keep your food safe and cool. They're available in a variety of sizes, shapes and materials, so you can find the perfect box to suit your needs. Airtight boxes are ideal for storing food in the fridge, freezer or cupboard. They can also be used to transport your food on picnics or trips.
Hermetic tins are made from a variety of materials, each with its own advantages and disadvantages: there are glass tins, which are durable and non-toxic; plastic tins, which are lighter and less expensive than glass tins; and stainless steel tins, which are durable and scratch-resistant.
Translated with www.DeepL.com/Translator (free version)