Price

$5.83

-10%

Regular price

$6.47

Decorate as you wish your kits multipurpose cloth. Create reasons for your choice: thermocollé fabric, embroidery, paint or felt.

Beige pencil case with zipper

A wooden pen box like in the past to store your pens and pencils to customise without moderation for your desk or your child's desk.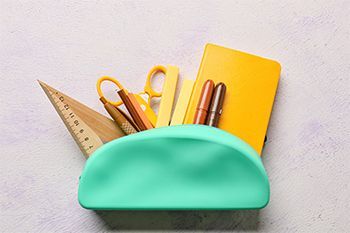 School pencil cases
Plain fabric kits that are just waiting for your child's or their parents' creativity to be customised! Create a unique kit for your child for the start of the school year using glitter, permanent markers, paints and pins to decorate it.