New products
New products  
Sorry for the inconvenience.
Search again what you are looking for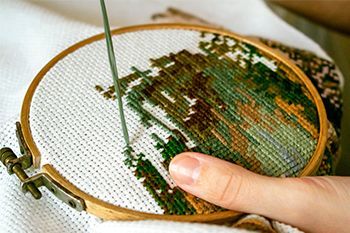 Canvas for cross stitch
Find our embroidery canvas specially designed for your cross stitch creations. The Aïda cotton canvas is perfect for beginners. It is similar to a cross-stitch chart, which allows you to count the stitches and follow the embroidery pattern.