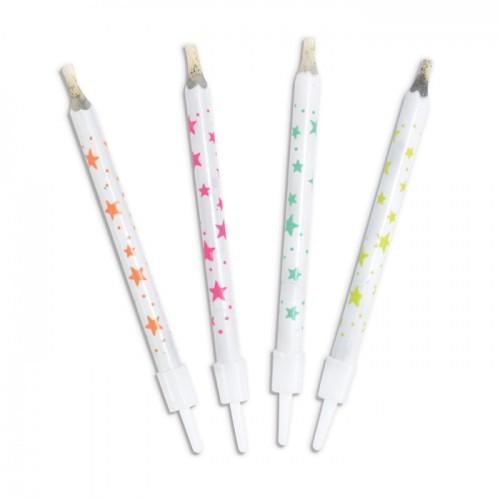  
12 magic candles
magic birthday candle x 12
Do you know the magic candles?
Those who come back on all the time, those that make you crazy, ones that make you blow more and stronger ...?
These white candles in colored patterns on base stitching are perfect to trap your friends which is the anniversary.
Good moments of laughter in perspective!
Height 6 cm.
12 magic candles.
Be creative with party favors and birthday ScrapCooking Party!
16 other products in the same category: