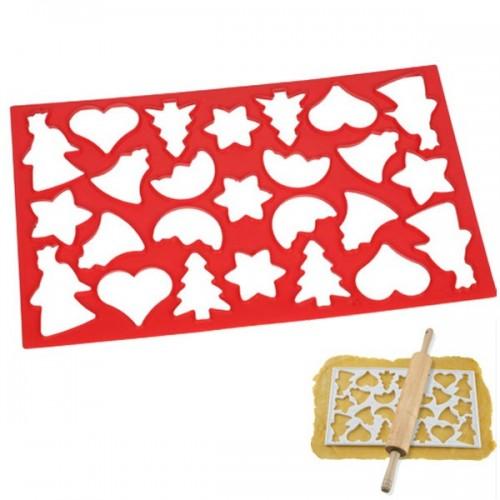  
25 Christmas cookies cutter plate
A cookie utensil - for Christmas
The plate cutter 25 biscuits N Roll Cut of Eddingtons can cut the dough into 25 biscuits at once.
Ideal for making biscuits, Christmas cookies and other treats to share during the holidays.
Instructions: spread your cookie dough flat with a rolling pin, then place the plate over the dough and press it to cut your subjects.
This plate includes assorted forms on the Christmas theme : Christmas trees, hearts, stars, moons, bells, etc.
Have fun then pour your melted chocolate cookies, frosting, colorful sugar glitter ...
16 other products in the same category: