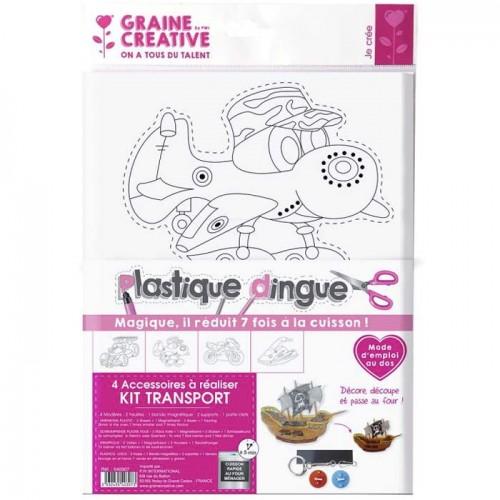  
Shrink plastic kit - transport
crazy plastic kit for making miniature vehicles
The Transport crazy plastic kit provides everything you need to make crazy plastic vehicles, and all the elements to mount the keychain or pin.
The crazy Plastic is a special plastic sheet, which once passed domestic oven, thickens and reduces to 7 times its original size!
This creative kit contains 2 crazy plastic sheets 26 x 20 cm, 1 key ring, 1 magnetic strip, two support washers, 1 models sheet.
Submit your children to follow the theme of Transport models included in the kit by coloring them with crayons or markers.
Cut vehicles, make a hole-in punch, and cook the items a few minutes in the oven.
Once cooled, your creative is ready to be mounted accessory!
16 other products in the same category: