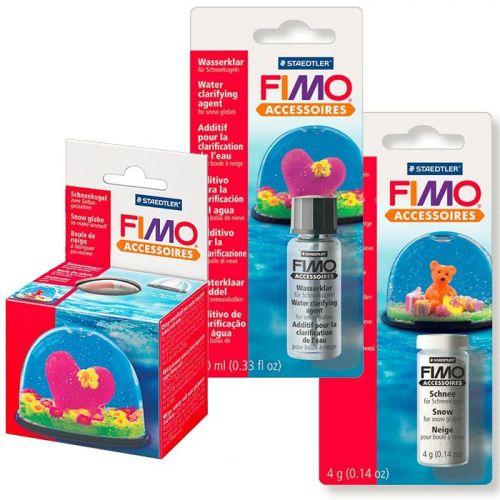  
Snow globe DIY kit 7 x 5.2 cm
Kit for making a snow globe
DIY snow globe.
This kit includes a plastic snowball (base 6.5 x 5 cm, height 5 cm), artificial snow and a water clarifying agent.
The snow globe comes with the bottom and cap, as well as detailed instructions.
Slightly oval, this hemisphere has a base of 6.5 x 5 cm and a height of 5 cm.
Before pouring snow into the globe, moisten it with a drop of dishwashing liquid and distilled water.
Then also add the additive for water clarification, to prevent the water from getting cloudy, and finally close again.
3 ml for 130 to 280 ml of water.
16 other products in the same category: