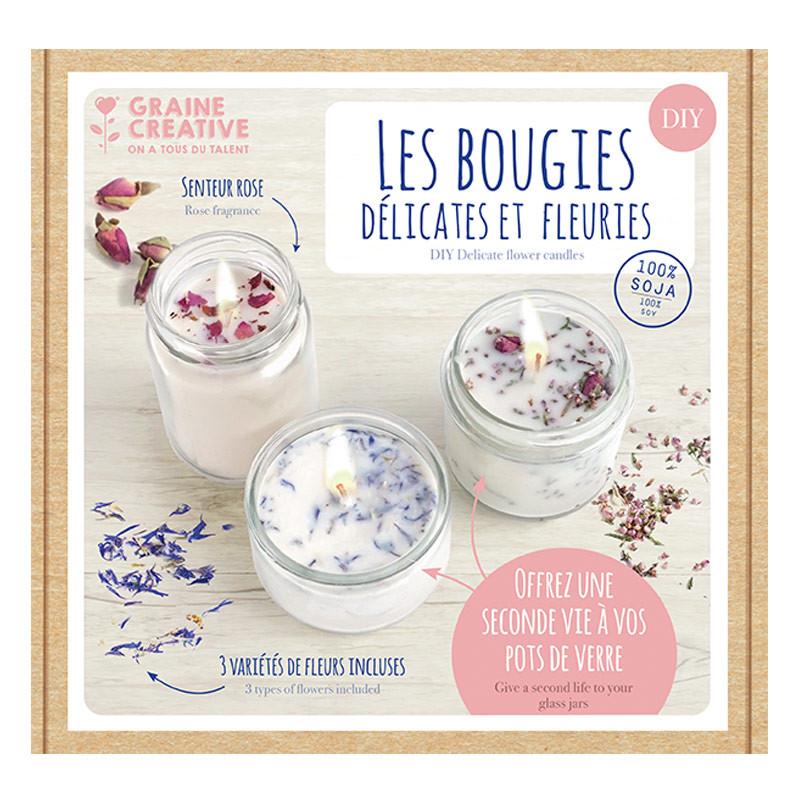  
DIY box - Making delicate and flowery candles
Trendy and pretty, make candles by incorporating dried flowers!
Recycle your glass pots and other containers to create beautiful, delicate and flowery candles!
Vary the different flowers in the kit and add a rose scent!
The kit contains 300 g of soy wax, 1 m of cotton candle wick, a batch of dried pale rose buds, a batch of dried blueberries, a batch of dried heather flowers, a rose scent bottle and instructions for use.
steavisgarantis
steavisgarantis
6/10

steavisgarantis 1 steavisgarantis
The gift has not yet been given. (steavisgarantis)
16 other products in the same category: