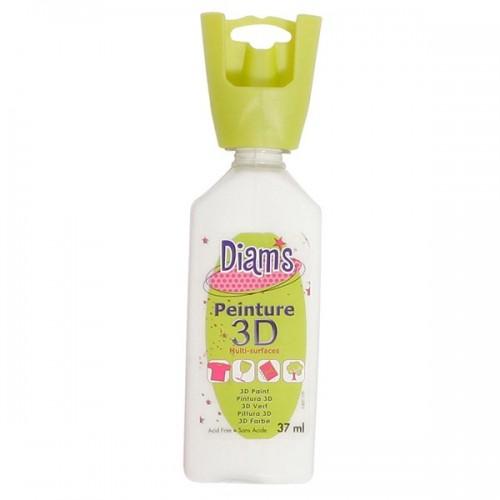  
3D multisurface Painting - White Brillant
Painting Diams 3D - White Brillant
With this 3D painting, customize your clothing or interior decoration! Diam's painting transparent 3D multi-surface and multi-media. It can be applied on textile and many other surfaces: paper, wood, glass, metal, cardboard, plastic, clay or leather ... With ongoing maintenance, it requires no fixing iron.
It resists washing machine at 40 °. Paint very fast drying, and a particularly thick texture, it does not run, and is ideal for stencils, paint with a sponge or brush solids. Acid-free, it is ideal for scrapbooking.
The tube is provided with a fine point tip to make fine and precise routes; unscrewed in a jiffy, it cleans very easily.
Use: let dry for 24 hours. 37 ml tube.
16 other products in the same category: