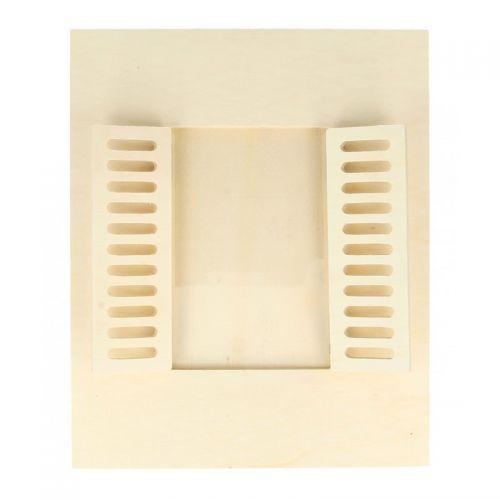  
Wood picture frame 18 x 22 cm - Window
Window shaped photo frame
Wooden frame with rectangular window 18 x 22 cm to decorate.
It is ideal to accommodate a photo size 9 x 13 cm.
The shutters close.
It is hanging on the wall thanks to the metal hook on the back.
In raw wood, photo frames can be decorated according to your tastes, using paint, stencil, mosaic, collage, masking tapes, stickers.
16 other products in the same category: