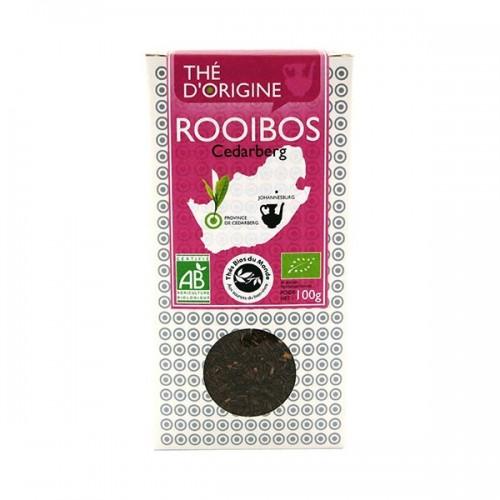  
Rooibos tea Cedarberg
Rooibos - South Africa 100g
South African Rooibos, Cedar Berg Province Refreshing, relaxing, remineralizing, naturally caffeine-free Delicate agreements while woody roundness, its richness in minerals and antioxidants, its lack of caffeine make it a rafra'chissante and beneficial drink, at all hours and for all the family.
Naturally rich in: Iron, Copper, Zinc, Fluorine, Potassium, Magnesium, Sodium, manganese and antioxidants in the polyphenol family.
Suggested use: Drink unsweetened after 3-5 minutes of infusion A cloud of milk or a slice of lemon, to taste, to vary the pleasures.
Ingredients: Palm, cut, rolled and fermented, then dried.
Rooibos, or Aspalathus linearis * * Produced from organic agriculture
5 other products in the same category: