DIY: embroider your notebook
Want to customize a notebook? Then this tutorial is for you!
Simple and very satisfying to make, this pretty hand-sewn llama will spice up your notebook!
Material:
Steps :
1. Place the template on the kraft notebook and hold it with paper clips.

2. Place the protective foam board under the cover of the notebook to protect the inside pages.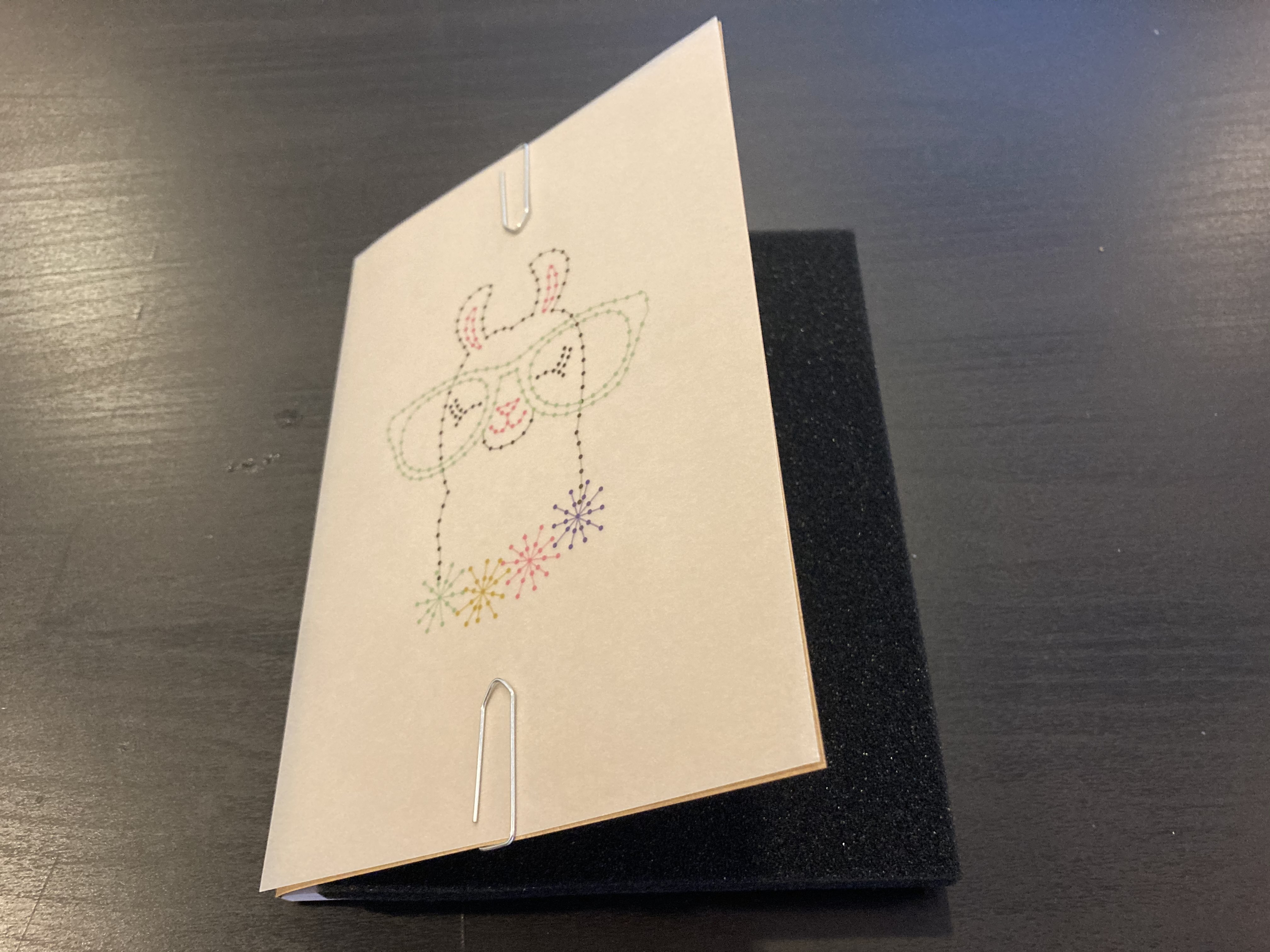 3. Punch the cover following the stitches on the template with the paper punch.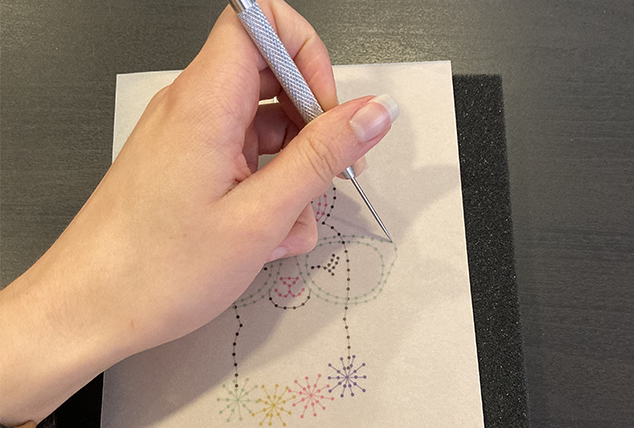 4. Remove the template. Cut 50cm of black thread, thread it over the needle and tie off the end.
5. Embroider the llama in stitch (or reversed) following this order of color: black, pink, green, yellow and finally purple.
Nothing's easier ! Your llama notebook is ready to take with you everywhere!