DIY - Mobile Music Box Clouds
What better than to create the mobile that will decorate your child's room or make the birth gift with your own hands?
The mobile cloud is both a nice object of decoration, which can be personalized with the colors of the nursery, but also a soft music box that will sleep peacefully baby ...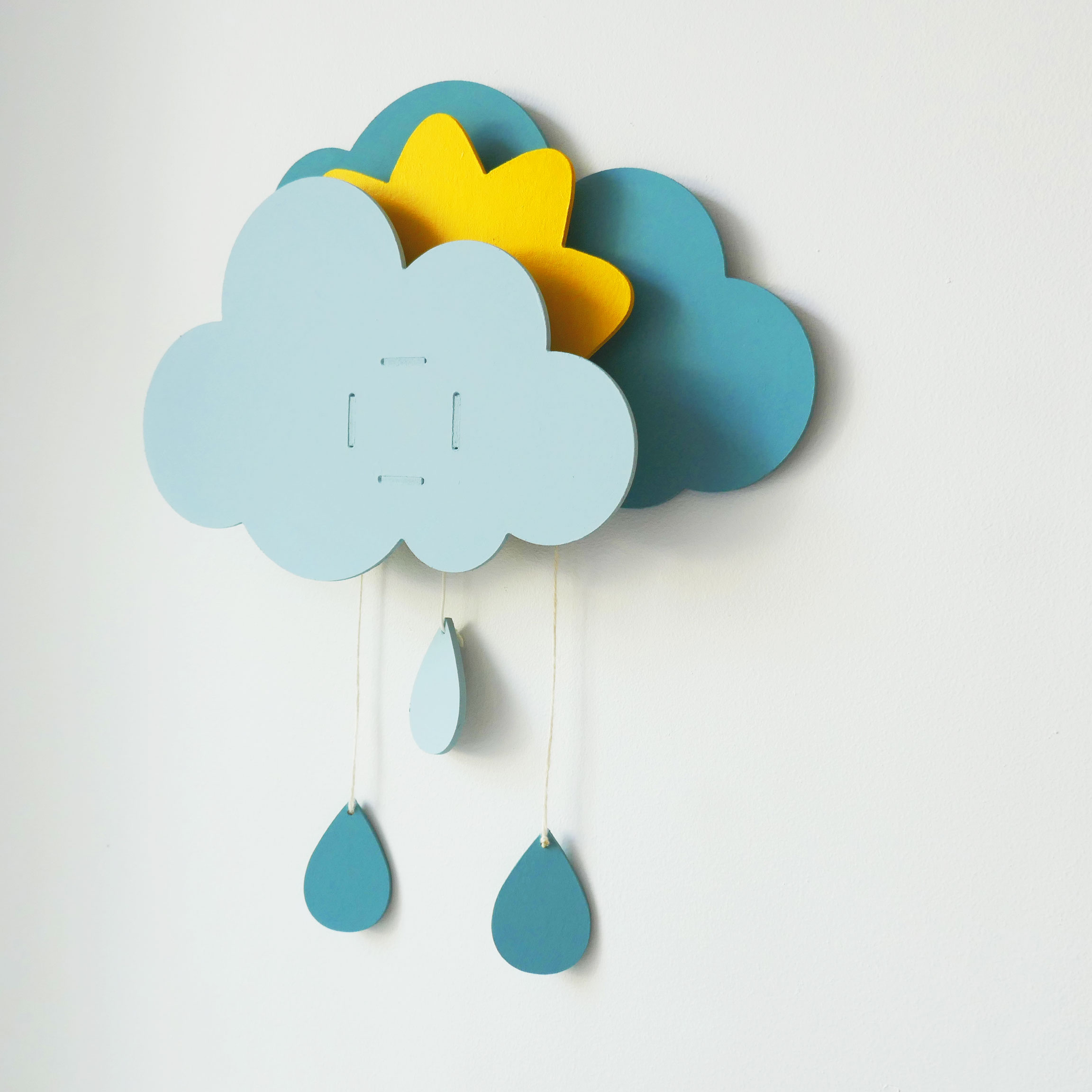 Necessary material :
- paint, here we used the chalky finish blue lagoon pot and chalky finish blue gray pot
- pattern masking tape in the same shades, blue and yellow.
1- To begin, you must first paint each of the parts to customize the color you want. We advise you to take contrasting colors to dissociate the cloud parts of the sun part.
2- Then follow the instructions supplied to insert the music box provided and assemble all the parts, once they are dry.
3- Customize the drops with another material: masking tape, feathers, sand ... what you want! but think that this is the part that must be pulled to have music! ;) It must therefore be resistant!