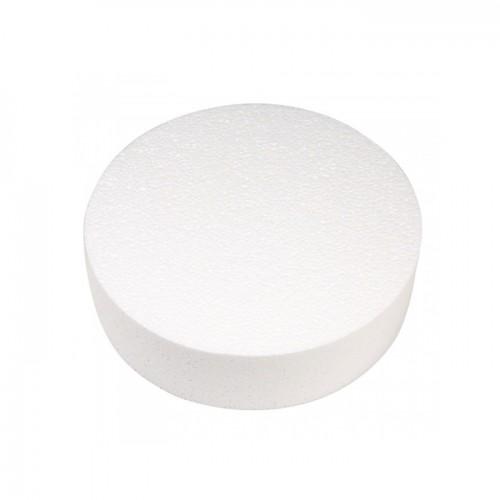  
Polystyrene disc Ø 30 cm x 7 cm
Polystyrene disc - Rayher - 30 cm diameter
Disk in polystyrene 30 cm to decorate according to your desires.
Perfect for presenting your appetizers, sweets and other surprises at special events such as Christmas, wedding, baptism, birthday or communion, the polystyrene disc 30 cm is used alone or combined with other dimensions of disk to become part mounted .
Polystyrene is a soft, lightweight and easy to work material.
For example, you can easily stick small appetizer skewers on this 30 cm polystyrene disc.
Polystyrene can be dressed in paint, paper towels, cabochons, ribbons, glitter ...
Everything is possible!
Let your imagination guide you.
Diameter: 30 cm Height: 7 cm Material: polystyrene Can be superimposed with other polystyrene discs to turn into a pyramid.
16 other products in the same category: