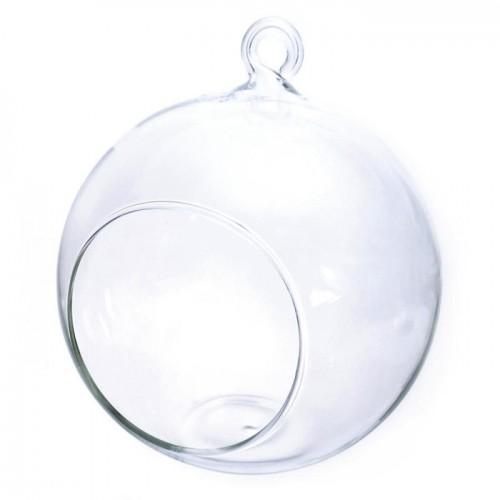  
Open glass ball 8 cm
glass ball hanging open - 8 cm
Enhance your home décor with this beautiful glass ball open from 8 cm in diameter!
This ball has a flat base, which allows to make easily stand on a flat surface.
It also has a small ring to hang it easily.
Take the opportunity to make beautiful table decorations, for example, as well as tree decorations and many other things!
You can color these balls as you wish using the glass paint of your choice.
Size: 8 cm in diameter, opening of the ball: 4.5 cm diameter
16 other products in the same category: