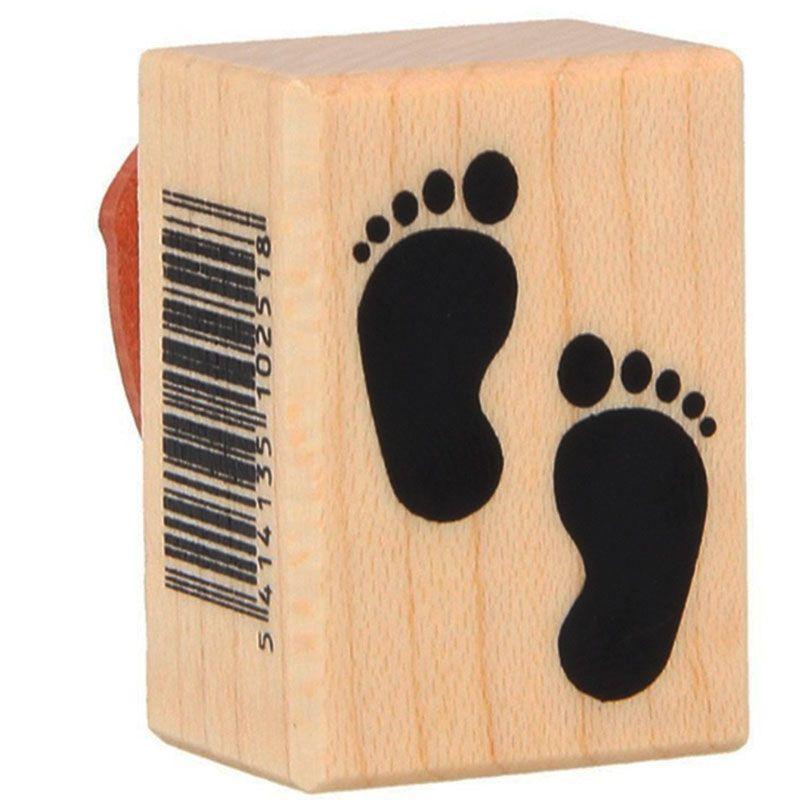  
wooden stamp - feet 
It's the anniversary of your nephew? Or you want to start a photo album for your baby? Consider this little baby feet stamp!
This soft rubber pad is attached to a wooden support.
Its use is very simple and fast for a neat and clean result : firstly, ink rubber stamp with the pads ink (available on Youdoit.fr). Then rub firmly and briefly your creation at the chosen location. Repeat as many times as you like. Then clean the stamp with water and soap.
Good luck for your creations !
16 other products in the same category: