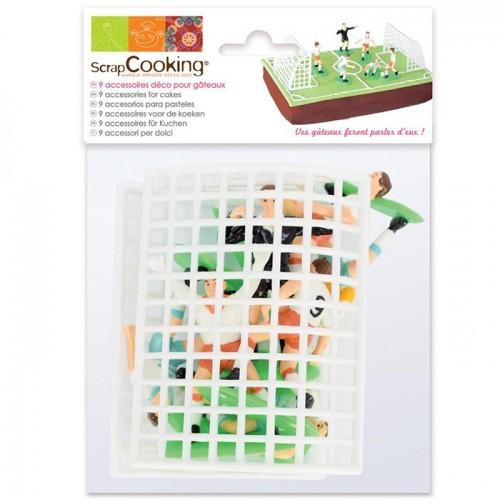  
Cake accessories kit - Football
Kit nine inedible decorative accessories "Football field" for birthday cake - ScrapCooking
Your son, your husband or one of your friend is a big supporter and fan of football?
Nothing better than making him a cake in the shape of soccer field with these 9 decorative accessories.
You will be able to find several Jouers with two different teams, a guard, the ball game and the goals of cages.
plastic accessories for cake decoration
16 other products in the same category: