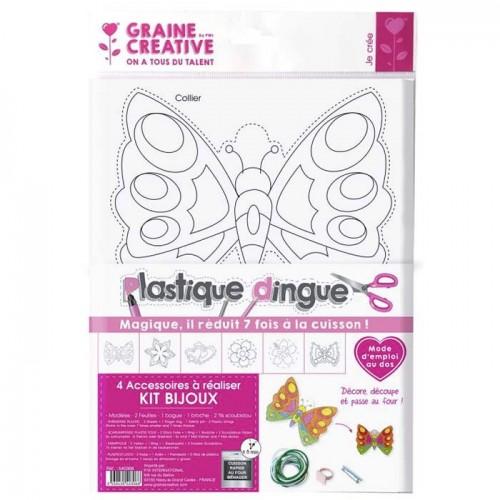  
Shrink plastic kit - jewelry
crazy plastic kit to manufacture its self jewelry
Making his jewelry itself is possible, especially with this complete kit Plastic crazy!
The box contains two plastic sheets, 1 ring, 1 pin, 1 and 2 sheet model son.
These pastel Mad plastic sheets let you perform key ring, costume jewelry, magnets.
For each model, unleash your imagination: Use colored pencils to make your creations.
Next, cut, prepare a hole for the hook, and let go in the oven by an adult.
16 other products in the same category: