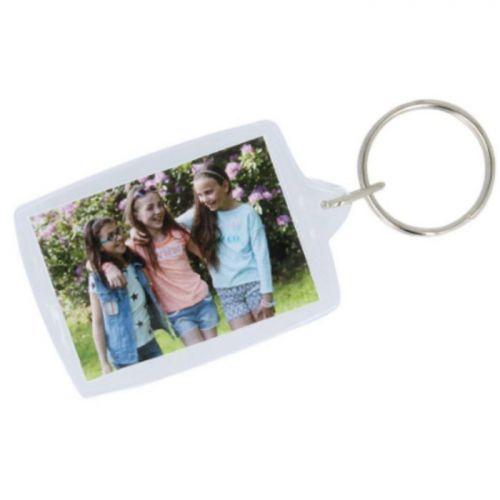  
4 photo keychains 3 x 4.5 cm
Keychain carries pictures
4 customizable rectangular keychains 3 x 4,5 cm.
Each key ring consists of a transparent case measuring 5.5 x 4 cm for a thickness of 0.5 cm with cover and a silver metal ring.
It is an endless ring measuring Ø 2.5 cm.
Slide inside the box a picture, a drawing, a word, a message.
Simply cut the picture, the drawing to the inner dimension (3 x 4.5 cm) of the housing and introduce it to the dedicated location then put the cover over and press to fit.
You get a unique personalized keychain!
The total height of the keychain is about 9 cm.
All you need is a pair of scissors (sold separately).
16 other products in the same category: