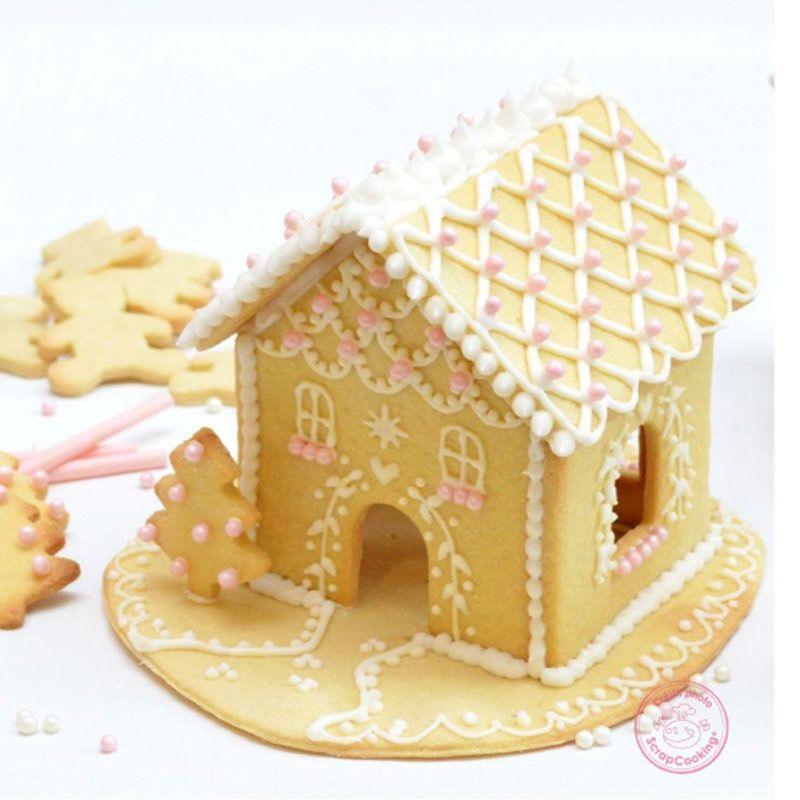  
Gingerbread house set - cutters and cookie preparation
Complete kit to make a gingerbread house
Gingerbread house gift box.
To make a gingerbread house for the holidays, the kit including a ScrapCooking stainless steel cutter and pastry preparation make your job easier.
Presented in a nice packaging in the shape of a house, the kit contains cutters, a cookie recipe.
You can make the walls and roof of your house in minutes.
You will only have to decorate it then.
An original gift to give during the holidays, that the whole family will appreciate.
Stainless cutters / Dimensions: 10 x 8 cm, 10x13 cm, 12,5x8 cm, 3x4 cm, 4,7 x 5,5 cm.
All you need to do is add an egg and some butter to make your Christmas cookies in no time!
Ingredients: organic wheat flour T65, organic sugar, organic gingerbread mix (organic cinnamon, organic fennel, organic badian, organic ginger, organic clove, organic cardamom), organic defatted cocoa, organic bourbon vanilla powder.
Bag of 290 g of preparation.
16 other products in the same category: