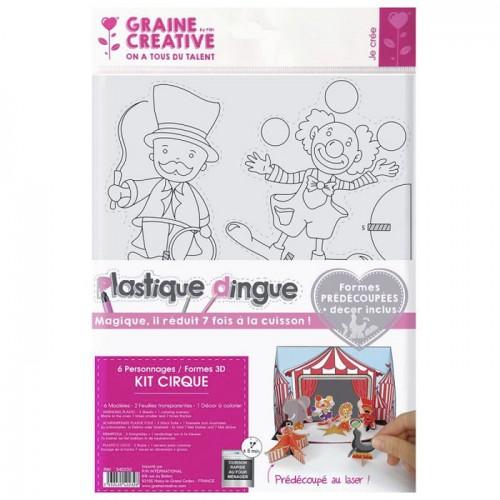  
Shrink Plastic Kit - 3D Theater - Circus
Plastic crazy 2 sheets, circus theme
This circus kit contains 2 plastic sheets, with pre-cut shapes, to create a beautiful circus-themed design.
The kit also contains a cardboard sheet that will allow you to mount a pretty decor on the same theme!
Is also provided.
How to Make Your Crazy Plastic Circus Set?
Color the different pre-cut shapes with colored pencils or with felts.
Pass these shapes in the oven for 2 to 8 minutes (at 150 ° C).
The pieces will deform and then retract to 7 times their size!
Your shapes can be assembled together!
For your convenience, use the illustrated instructions.
Mount the cardboard decor and arrange your different items where you want!
This circus kit, special crazy plastic / crazy plastic, should please both young and old: do not hesitate to create as a family!
16 other products in the same category: