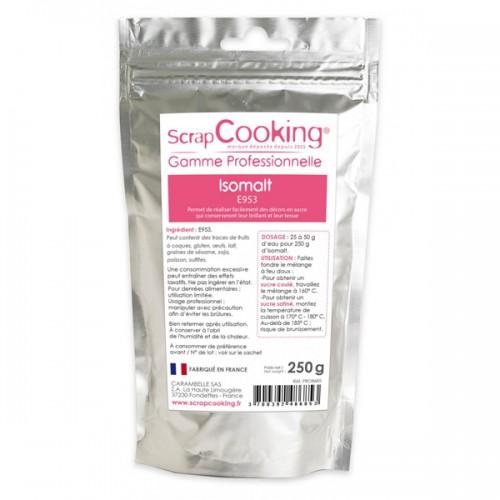  
Isomalt 250 g
Sweetener in the form of small balls to make your sugar works
Isomalt E953 can create all kinds of decorations for your culinary preparations such as sugar work permits, with ease.
Sucrose derivative, it is half as sweet as powdered sugar. It is therefore of a sweetener that degrades much less under the action of heat as could sugar. Presented in the form of small balls, just to put it gently heat so that it melts alone, without need to add liquid.

Your isomalt sugar pieces will keep much longer, keeping their brilliance and strength.
The other major advantage of isomalt is its reusable appearance. If your design does not please you, simply return the isomalt heating to re make it malleable.
16 other products in the same category: