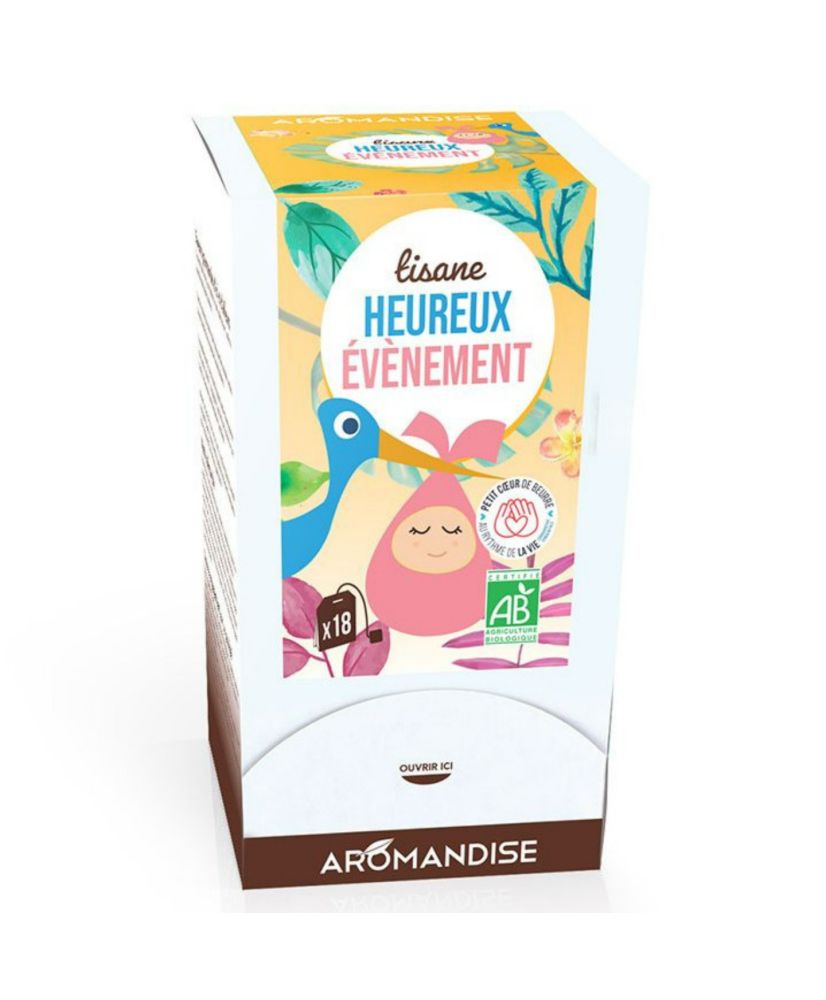  
Happy event organic Tea
Organic Herbal Tea 20 bags for pregnancy
This herbal bio Happy event is a mixture of organic plant ideal for the well-being during pregnancy, such as orange blossom or lemon balm.
A blend of organic herbal plants for the well-being of body and mind of the mother. Melissa naturally contributes to the physical and psychological well-being of the mother ( relaxing properties, optimism, sense acuity) .

Easy to use thanks to its presentation in the bag, you can drink this infusion bio throughout your pregnancy to relax awaiting baby !

ingredients :
Melissa leaves * Lemongrass * Nettles * , * strawberry leaves , rose petals * , orange peel * , Yarrow * Orange Blossom * .
* From Organic Farming

To take advantage of all its features , it is recommended to 200 ml of water, infuse his bag for 10 minutes in water at 95 ° C and then serve . For optimal efficiency, you can take 3 tea bags .
9 other products in the same category: