DIY: original rustic apricot pie recipe
Preparation: 30 minutes
Cooking: 35-45 minutes
Ingredients for 8 parts:
1 large egg
60 grams of butter
2 large tablespoons of 

pistachio paste

7 large apricots
Lemon thyme
Recipe :
1. Preheat your oven to 180 degrees.
2. Prepare the shortcrust pastry by mixing the preparation, the egg and the butter in a bowl.
3. Wait 15 minutes, then roll out the shortbread dough with a rolling pin, flouring it lightly so that it does not stick.
4. Spread the pistachio paste in the center of the shortcrust pastry.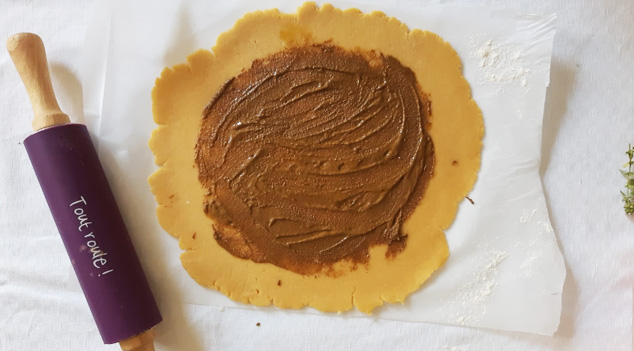 5. Garnish your pie with the apricots cut into strips then fold the edges of the pie inward.
6. Before cooking, it is possible to add brown sugar and a little bit of butter to the dough so that it browns.
7. Bake your pie in the oven for 35 to 45 minutes.
NOTE: it is possible to add a few peeled pistachios to add crunchiness to the pie.
Your pie is ready! Enjoy your meal !