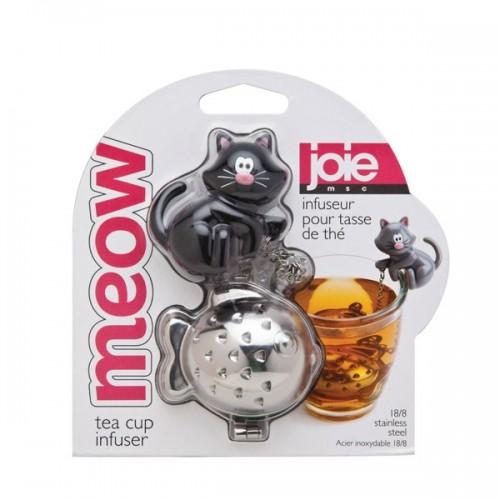  
Infuse your tea with our animal friends!
This cat-fish tea infuser is not afraid of hot water!
Indeed, this little cat (black or white, depending on availability) looks like a fisherman, with its fish tea ball!
- Fill the infuser with tea leaves (ORGANIC TEAS AND HERBS also available on the shop).
- Close the 2 parts of the tea ball.
- Perch the cat on the rim of the cup (PORCELAIN Mug for sale on Youdoit)
- Immerse the infuser in boiling water and let infuse for a few minutes.
The metal fish tea infuser opens in 2 parts by means of a practical hinge. 
Colour of the cat according to arrival, black or white.
If you wish a particular colour, please specify it by email just after the order, we will do our best according to the available stock.
Dimension of the cat : approx.
5 cm
Size of the fish infuser: approx.
5 cm
Fish & Cat Tea Infuser
16 other products in the same category: